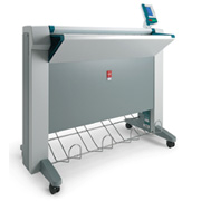 Wide Format Scanning Services
Does your company have stacks of blueprints taking up wasted space?
Is it a time-consuming process to find the document you need?
We can scan all your wide format plans up to 36 inches wide with any manageable length and place that information on a CD or DVD for safe storage. We will name and sort the files into folders to increase the ease of finding the file when you need it. All plans are scanned in black and white at 300 dpi. Our scans will actually clean up old blue line prints and make them easier to read! Documents will be scanned to pdf format which also increases your options for future use of the plans. They can be sent as email attachments, plotted to a smaller paper size or you could crop the image and print only a particular area of the page.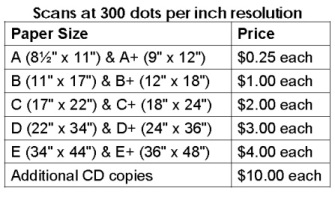 Ask about our CAD conversion capabilities for your old drawings
Higher resolutions are also available if requested.
Pages can also be output to TIFF format
Pages up to 11 x 17 can also be scanned in color
Clean up your blueprint clutter today!!!
Click Here to download a .pdf Scanning Services brochure.